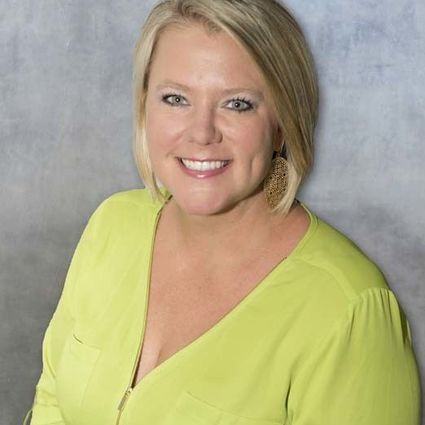 Hannah Keeler Vaughan
Realtor
A little about me
and why I love real estate
Hannah has real estate in her blood. After graduating from University of Houston (Go Coogs!), she began her professional life as an elementary school teacher. Hannah enjoyed her time as a fourth grade teacher and made a great impact on the lives of many kids during her time at Channelview ISD. While she loved teaching, she always knew she was going to get into real estate. Her mother has been a real estate broker for most of Hannah's life, so she has grown up in and around the business. Hannah waited until her children were grown and decided to make the move.
From the beginning of her career in 2015, Hannah knew she wanted to be a RE/MAX agent. Her mom has been a RE/MAX broker for 20 years and Hannah knows first hand the level of excellence associated with such a powerful brand.
Hannah was raised in the Crosby/Baytown/Chambers County area and has many friends and family sprinkled throughout. She loves to keep up with all of them and is frequently at events introducing friends from different eras of her life which has spurred some lifelong friendships.
Hannah believes strongly in volunteering and helping others. She teaches Sunday School classes at her church, The Little Country Church in Crosby, Texas. She also serves as Ambassador for the Crosby Huffman Chamber of Commerce and is on the Young Professionals Council for the Baytown Chamber of Commerce. Hannah supports the Baytown Animal Food Pantry by contributing from each closing to help purchase dog and cat food for recipients of the Baytown Meals on Wheels program.
Hannah likes to describe herself as a rocker chick. She loves to dance and jam to music, and she and her husband are avid concert goers. Their music taste spans all genres – they have seen concerts ranging from Merle Haggard to Kid Rock to Hall & Oats.
Hannah and her husband, Clanton have five adult children. Kaitlin Henicke (22) is an optician in Clear Lake and Keeler Henicke (18) is a senior at Goose Creek Memorial High School in Baytown and has enlisted in the Coast Guard and will be headed to boot camp after graduation. Vallen Vaughan (22) will graduate from A&M in the Spring 2017, Vance Vaughan (20) is a sophomore at Georgetown University in Washington, D.C., and Vince Vaughan (20) is an American Academy of Dramatic Arts graduate and a working actor in New York City.